Tuesday we took Noah to the Houston Zoo. It was crowded for Spring Break, and we didn't try to overwhelm him, but we did get to take in some of the sights at a nice slow pace. We saw goats, fish, lions, giraffes, a big kitty (Leopard),
and some ducks who were hungry for little curious fingers,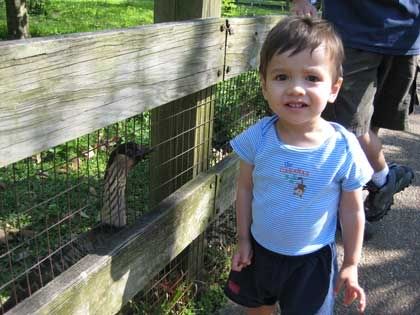 but Noah's favorite were the elephants. He liked the way they "danced."
(the video is only a couple of seconds, but it was sooo cute in person!)