Saturday, August 29, 2009
Posted by

Carol
at 2:34 PM
No comments:
Links to this post

Amelia's getting into all of Noah's old fun toys these days.
And so is Noah...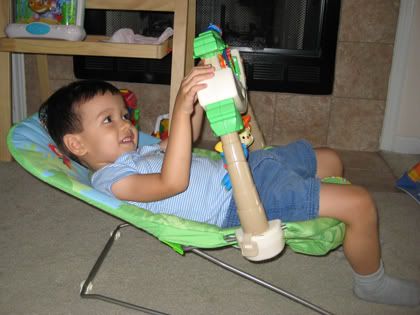 He looks so comfy in there it makes me want a bouncer in my size!
Posted by

Carol
at 1:30 PM
3 comments:
Links to this post

Thursday, August 27, 2009
I promised I'd post a photo of my latest sewing project, a pouch sling. I found the
pattern
at KarmaBaby, and I can't believe I didn't make one sooner for Noah. This one fits a lot better than my trusty New Native, and the fabric has a wee bit of give, which makes a world of difference. Plus, I learned to sew a "French seam," so I feel all domestic and stuff now.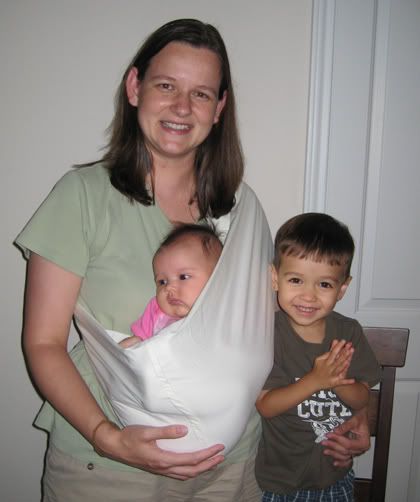 I never love pictures of myself, but I love the closeups on each of the kids' faces here.
Posted by

Carol
at 8:24 PM
2 comments:
Links to this post

Friday, August 21, 2009
I don't think about getting out the camera often enough...
Babies grow up so fast, don't they?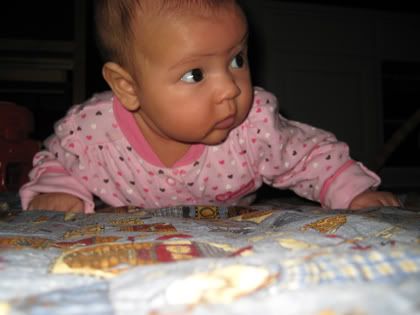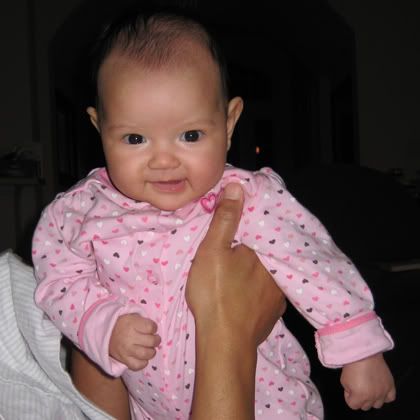 This was my first week back to school for meetings and such, and we all survived. Noah had lots of fun playing at Ms. D's house again, and was excited to introduce her to his little sister. Amelia did really well, except for the part where she was expected to drink my milk from a *gasp* bottle! We had been practicing, so it wasn't too bad, but she did hold out longer and longer each day (till 3:30 on Thursday!), waiting for the milk on tap. Today she finally relented a little, but I won't be surprised if we start over again on Monday. At least we know she won't wither away. Did I mention she was in the 97th percentile at her two-month checkup?
Posted by

Carol
at 9:59 PM
1 comment:
Links to this post

Speaking of crafty blogs, someone (
Tara
?) linked to
this pattern
on
Make It and Love It
for a reversible nursing cover, and I just had to try it out. It was so much fun I made two! (Blame the nesting bug, this was back in mid-May.) I never used a cover with Noah, but it is pretty convenient in restaurants and such. I'm not terribly modest about breastfeeding, but I hate to show off my belly!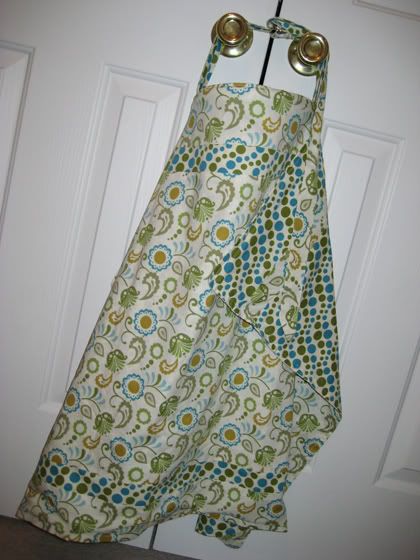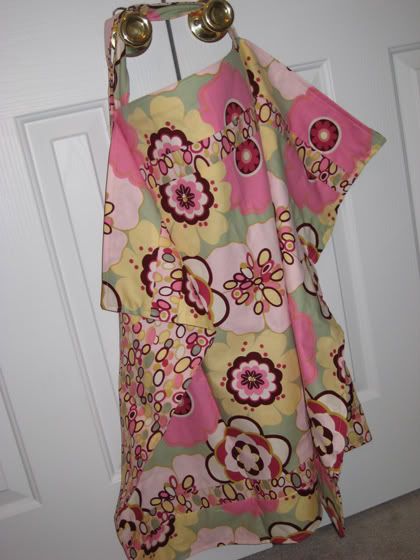 Next time I'll show you my more recent project, the pouch sling I sewed after a
pattern
from KarmaBaby. I love the way it turned out; I can't believe I didn't make one sooner!
Posted by

Carol
at 9:00 PM
1 comment:
Links to this post