My lack of posting should be considered a sign that we've been very busy and happy. We've had a travel weekend, with a family reunion:
a 70th birthday: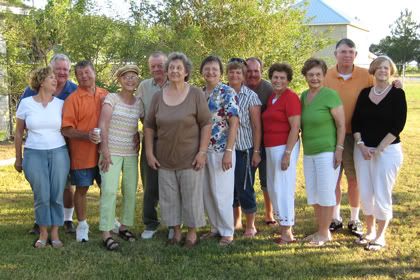 two fun nights at the creekhouse: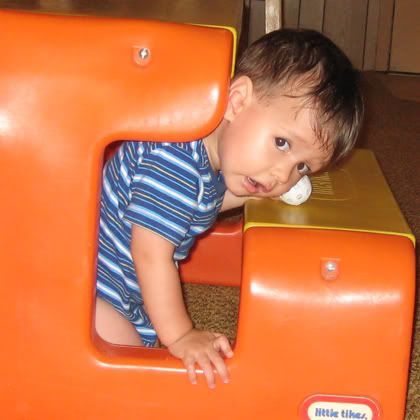 and several new dogs to meet:
We had another fun weekend playing hostess for our friend Connie, who came to visit all the way from Connecticut. (I only dare post this pic because I warned her she was making a goofy face in order to get a smile out of Noah. When she complains, I might have to take it down.)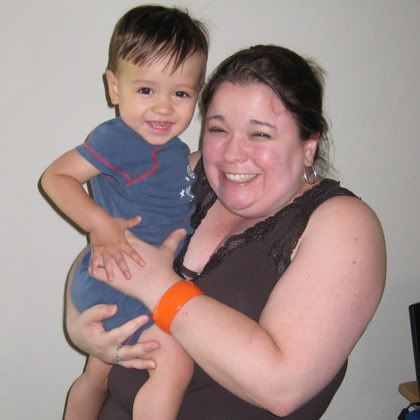 In between, there have been lots of swim lessons, lots of walking, and lots of jabbering in Noah-ese. In fact, we've been having so much fun, sometimes we even forget to break out the camera!