Speaking of crafty blogs, someone (
Tara
?) linked to
this pattern
on
Make It and Love It
for a reversible nursing cover, and I just had to try it out. It was so much fun I made two! (Blame the nesting bug, this was back in mid-May.) I never used a cover with Noah, but it is pretty convenient in restaurants and such. I'm not terribly modest about breastfeeding, but I hate to show off my belly!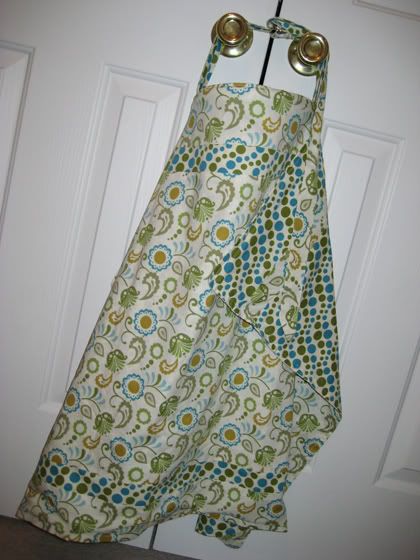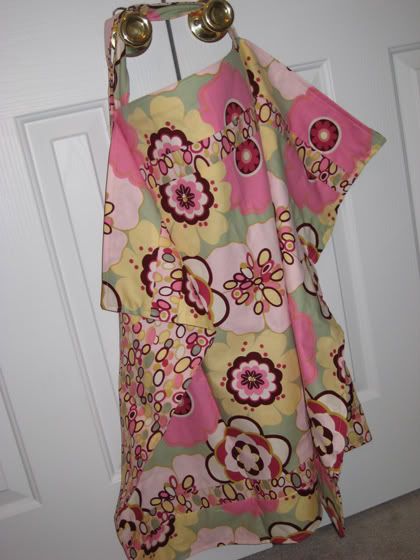 Next time I'll show you my more recent project, the pouch sling I sewed after a
pattern
from KarmaBaby. I love the way it turned out; I can't believe I didn't make one sooner!