Ridin' around in my automobile,
My baby beside me at the wheel,
Cruisin' and playin' the radio,
with no particular place to go.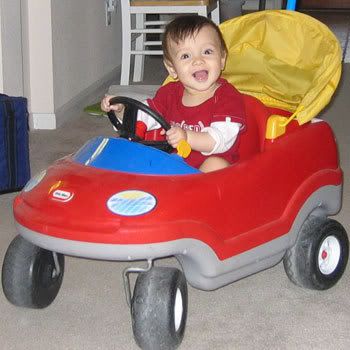 Noah is right at home in his new convertible. From the get-go, he sat up tall, started steering the little wheel, and even plunked his pacifier down in the cupholder.